Introduction
Certain risks of property development are unavoidable and should be considered and tackled timely. Real estate and property are not an exception as multiple factors can put your money at risk. The risks that you are exposed to in real estate come from the uncertainty of the outcome. Your worries will include when you will see returns, if you can make a profit, if the market will crash and so on. Generally, the risks of developing properties are high.
In this article, we will introduce you to those risks and guide you through them.
3 Risks Of Property Development In Nigeria
Risk in property development is the probability that an event that can lead to a decline in the value of your property might occur. There are plenty of risks that are involved in the development of properties in Nigeria. This makes it an extremely challenging task to undertake.
Risk of fraud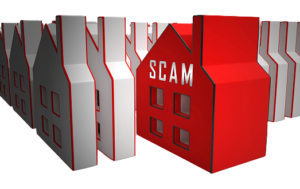 One of the main risks of developing properties in Nigeria is the possibility of getting duped by fraudsters. Every once in a while, fraudsters will try to sell a property that does not belong to them to unsuspecting people. In other cases, people sell the same property multiple times to different individuals.
This challenge can be curbed by enlisting the help of professionals, certified real estate agents, and lawyers. They save you from this risk by thoroughly investigating the title of the property and other ownership documents. They will ensure that all the documents that are needed from the land owner and their agents are properly prepared, signed, and registered.
Political risk
Another major challenge that property developers have in Nigeria is the political factor. The power of the government makes it possible for them to acquire private land for public purposes. Unfortunately, there are also instances where government reallocates private land that had previously been acquired for "public purposes" to other individuals to use for their projects. Others have had their Certificate of Occupancy (C of O) and other land documents revoked by a new government for unknown reasons.
Thus, it is important to employ the services of professionals to confirm if the government owns the land or if the land can or cannot be sold.
Financial risks
When individuals and organisations start property development, they must have the necessary capital to establish and maintain the projects. The lack of sufficient funds can become an issue for property developers. Funding issues cause cost-cutting which can lead to dangerous and unstable buildings with the risk of collapse.
It should be noted that two types of funding are required for sustainable development
Short-term funding for production costs such as land purchase, construction costs and professional fees.
Long-term funding to repay short-term loans.
However, these problems can be combatted by getting commercial or buy-to-let loans from insurance companies, commercial banks, microfinance banks, primary mortgage institutions or state housing and development corporations. Properties can also be bought using limited companies even though there are inherent advantages and disadvantages to doing this. Other financing options were discussed in an earlier blog.
The type of funding that is best suited for a property developer ultimately depends on the size of the property they are looking to develop and the credibility of the developer.
Don't be discouraged
This article is not meant to discourage you from investing in real estate in Nigeria. It is a guide on the risks you can avoid in your real estate investment journey.